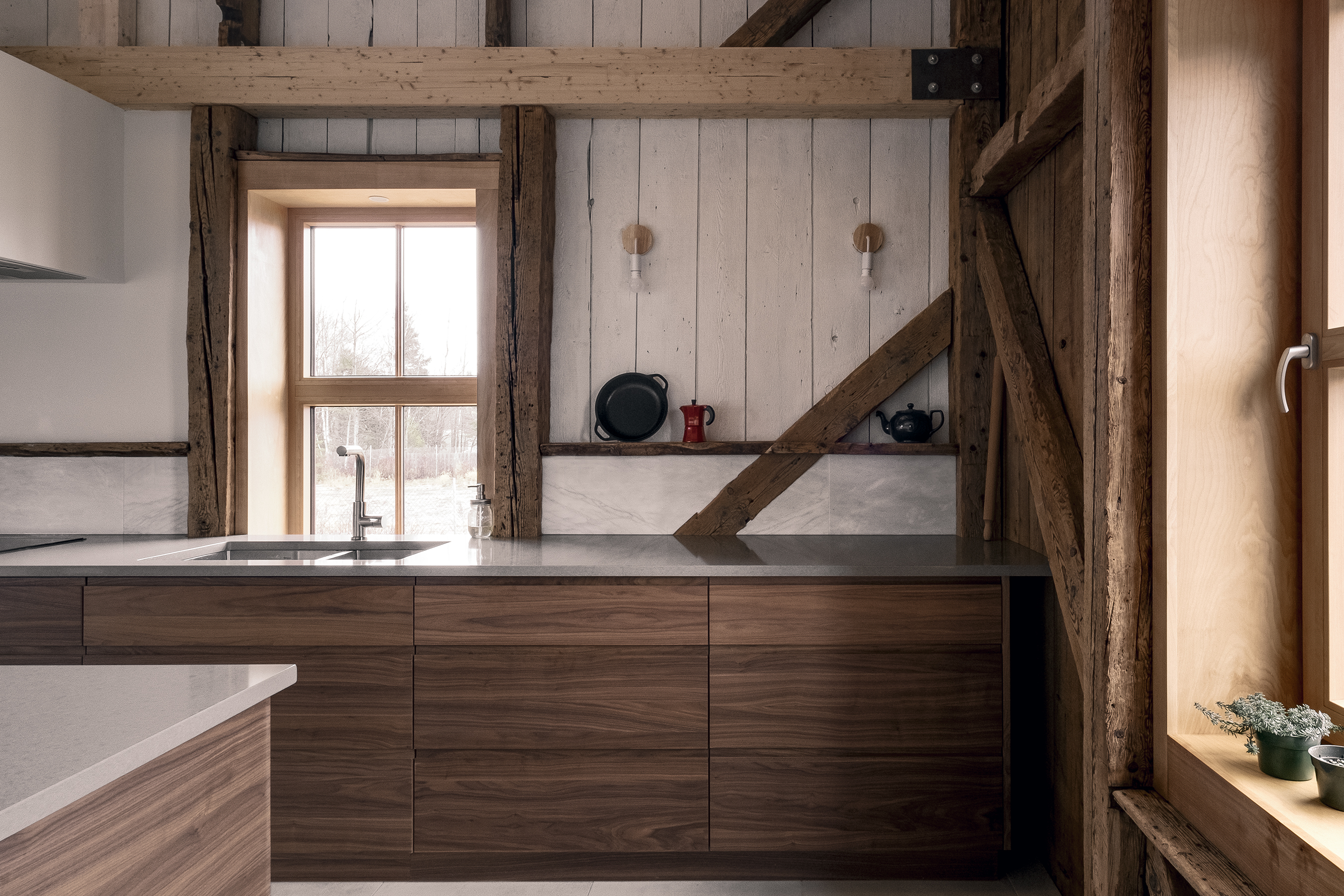 Maison du Bocage
(or the Little White House)

Location : Sainte-Anne-du-Bocage, NB
Year : 2015-2019 (phase 1)
Conception : Nordais Architecture
General Contractor : Jacques Gionet
Engineering : STR, Trusko, Tank Shop
Kitchen : Armoires Qualitek, Miralis
Photography : Félix Michaud




This rehabilitation of one of the oldest houses in the Caraquet region (estimated to be 200 years old) is an exceptional example of Acadian know-how, past and present. The new envelope designed for the insulation of the house allows the "H-Bent" type structure to be fully visible from the inside. The spaces are planned to adapt to the client's rhythm of life, revealing in different places the tenon and mortise joints and the boards of a width which lets us imagine the size of the trees which occupied the lands of this region in the 19th century.

The owners and the team of carpenters (led by a former boatbuilder), have made a remarkable contribution to Acadian heritage for this house, which is now entering its third century.