Nordais is an architecture studio with a focus on the design of residential, cultural and community projects.
From our studio located in the Acadian Peninsula, in Northeastern New Brunswick, we work on bringing meaningful projects to life across Eastern Canada.
For us, each project becomes an opportunity to reflect on how to better inhabit the land while considering the quality of life and respecting the environment and the richness of landscapes.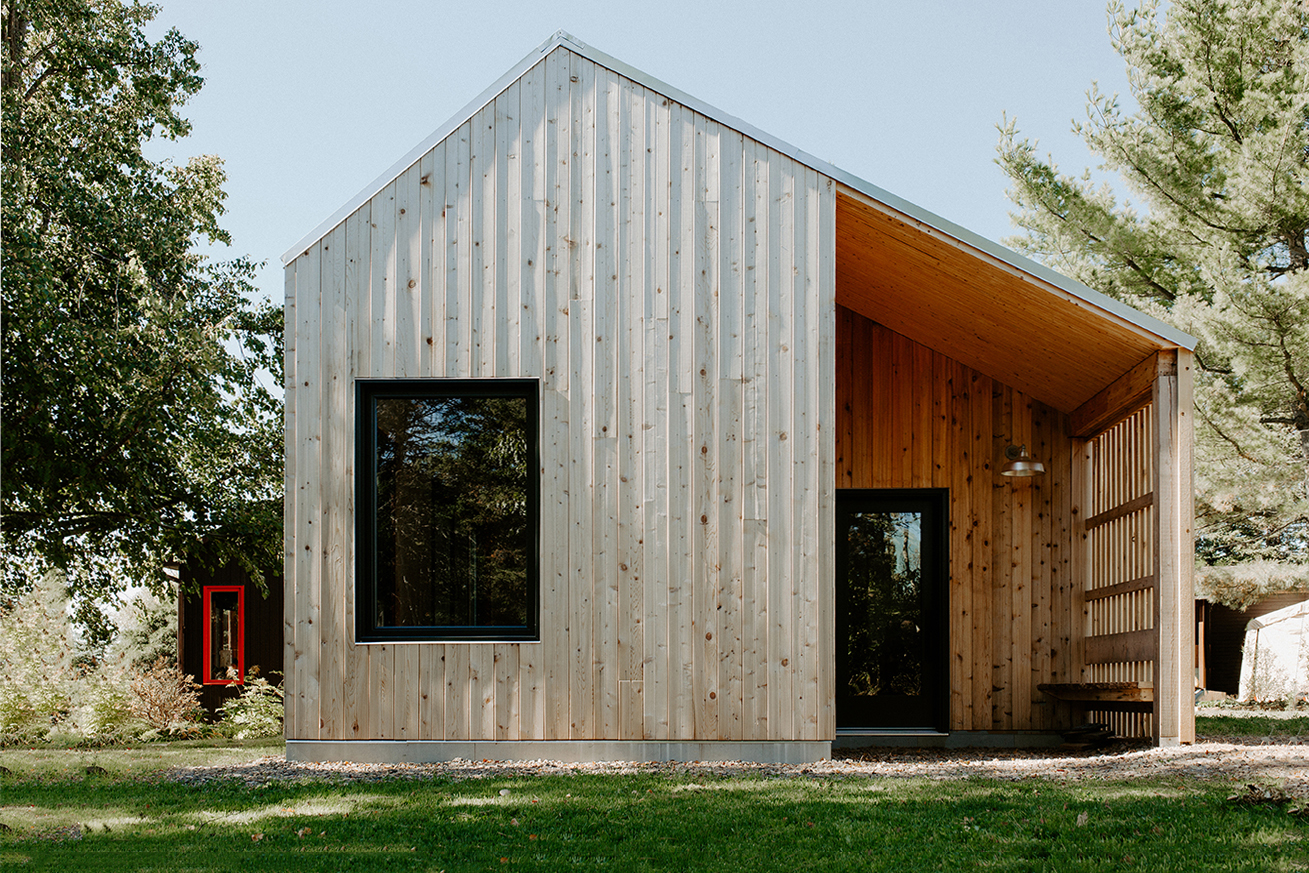 Guided by values of simplicity and sustainability, we are driven by creating comfortable spaces where people and communities can recognize themselves and thrive.
---
Marika Drolet-Ferguson


Born and raised in the Acadian Peninsula, Marika completed a Master's degree in Architecture at Université Laval in 2013. She lives where she grew up, near the Grande Rivière Tracadie - where the connection to nature shapes her work and research.

Marika is interested in how a space can influence our daily well-being and the positive impact a project can have on the community in which it fits. She sees construction as an opportunity to reflect on our use of the planet's resources, positioning architecture as a key to foster a responsible attitude towards our environment.

Having been greatly inspired by the mentors who have accompanied her since her early days in architecture, she values the importance of leaving room for creativity within a firm and recognizes the privilege of collaborating with everyone involved in the realization of a construction project.

When she is not designing a house or thinking about a concept, Marika is pursuing her artistic practice while developing her knowledge of herbal medicine. Depending on the season, you may find her strolling through one of the landscapes of our beautiful region.

Mathieu Boucher-Côté

Mathieu is a dedicated person who invests his whole being in his projects, whether it was during his years as a baker or through his trips around the world, not to mention his twenty years of martial arts practice.
Mathieu holds a double Master's degree in both architecture and science, where he focused on innovation in wooden constructions. He has worked in architectural firms in Québec (his hometown) and Moncton, and has been involved with Architecture Without Borders in the Indigenous communities of Abitibi.
With his ability to listen, synthesize and transmit information, he likes to share his knowledge and contribute to the training of the next generation, which teaching has allowed him to do since 2014. Finally, Mathieu has participated in the publication of books on architecture and research-creation projects.
In his spare time, he plans his next craft beer recipe while renovating the Nordais offices. Each year, Mathieu is also patiently waiting for spring to arrive so he can plant seeds and take care of the garden.
Collaborators

Over the years we have had the opportunity to collaborate with different people without whom Nordais would not be the same.

Architecture / Émilie Brin, Emmanuelle Goyer-Pétrin, Gabrielle Ranger, Guillaume Lévesque
Construction / Kent K. Andersen, Mathieu Vautour
Interior Design / Mahaut Gayer, Mylène Thériault
Graphic Design / Mélanie Gionet, Mylène Després
Research-Creation / Marie-Êve Cormier, Todd Saunders, Kerstin Jakobsson, Samuel Matteau
Photography / Félix Michaud, Annie-France Noël, David Champagne
Text / Sébastien Lord-Émard, Joanie Roy